Sunny Acres/Melville Information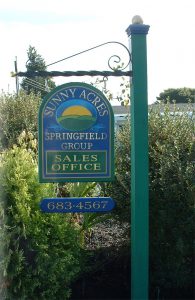 A safe, quiet, affordable, family community here in Portsmouth, Rhode Island. Sunny Acres/Melville is a planned community of manufactured homes with affordability at its best. This community conforms to the rules and regulations established and regulated by the laws of the State of Rhode Island.
Here is our park intro letter: Click Here
Here is a copy of our park rules and regulations: Click Here
What do I own and what are my rights and obligations as a resident?
You purchase a manufactured home which is classified as personal property. Our homes are either single or double in width and come in several different lengths. Careful construction and attention to detail ensure that your home will have the look and feel of residential living. All homes are approved and built to HUD specifications. Specifics vary by manufacturer; however, they include 2 x 6 construction 16" o.c., R-11 insulation in walls, R-22 in floors, R-30 in ceilings and structured wood floors. Wind safety standards require that manufactured homes be resistant to winds up to 100 miles-per-hour in Wind Zone II and 110 miles-per-hour in Wind Zone III. In both of these zones, the standard for manufactured homes is now more stringent than the current regional and national building codes for site-built homes located in these wind zones.
Are pets allowed?
We allow "good pet owners"! Your pet is welcome here provided you abide by the Pet Rules & Regulations specified in our Lease. Our foremost concern is that you maintain respect among all neighbors.
Who runs the community and maintains the roads & common areas?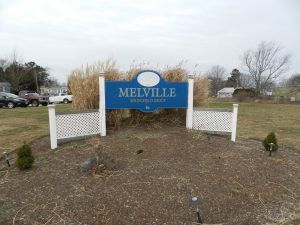 Sunny Acres/Melville is maintained and managed by The Springfield Group, which is comprised of experienced staff & owners. It is The Springfield Group's responsibility to maintain the roadways, septic system, and common area landscaping and in general keep good will and harmony throughout the community.
Can I park my recreation vehicle or boat in the community?
No, we do not have areas for these items and no storage of these items will be permitted around the homes.
Can these homes be conductive to handicap needs?
Ask our sales representative about manufacturers who specialize in handicap accessible homes.
Who supplies the utilities for each resident?
Portsmouth Water Department supplies our water. National Grid supplies the electricity. Oil (kerosene) heat and/or propane gas is your choice of carriers. Cable tv, telephone, internet, wifi is Cox Communications. See our sales office for EZ Connect.
Can I finance the purchase of my home?
Yes, our sales representative can assist you provided you have a credit score of 650 or higher.
Can I purchase homeowner's insurance for my home?
Yes, you definitely should obtain homeowner's insurance to protect your home and assets.
Are children allowed?
We are a family community. You must remember however, that you are responsible for the activities of your children. We will do our best to provide a safe and secure environment for you and your family. Obviously, no simple information sheet can answer all your personal questions. If you would like more specifics about your particular circumstances, call or visit our office today!
Photos:
Melville Park: Click Here
Sunny Acres: Click Here