Ho

mes shown by appointment, Call Patty for more info: (401) 683-4567.
Featured Homes in Sunny Acres/Melville
We have lots available!  Choose your floor plan and colors!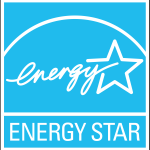 Energy Star Certified Homes, 10 Year Limited Factory Warranty
New Homes Coming to Sunny Acres/Melville! "Tiny" Homes Too!
17 Scotty Drive - What a place to call home!  This updated Pinegrove Manufactured home is nestled on a spacious corner lot that is beautifully manicured and loaded with upgrades. 
JUST LISTED! $129,000: 1991 SKYLINE AMBER RIDGE 3 BEDROOMS 2 ... Read more